Bringing the City to Overnewton
2019 Melbourne City College of Football Programming Information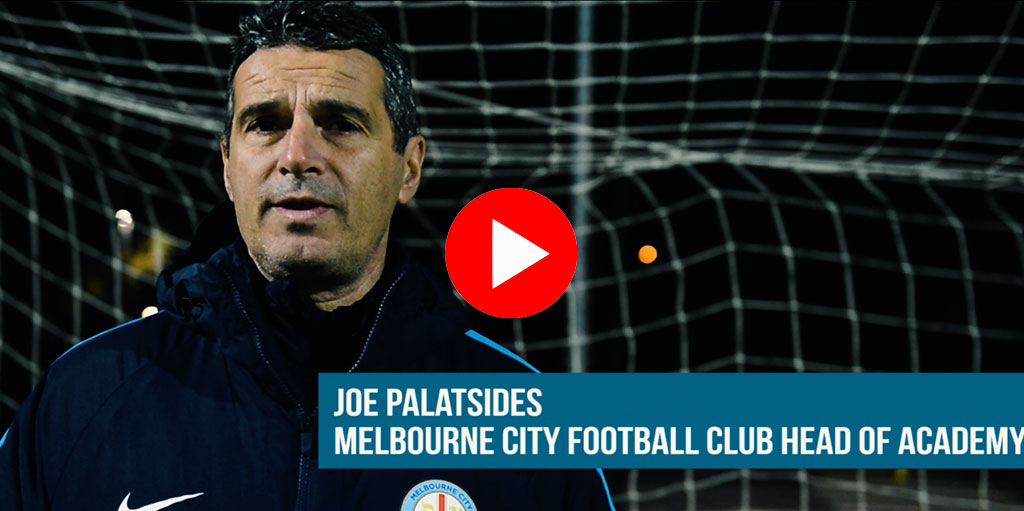 REGISTER NOW!
The Melbourne City College of Football Program is now opening registrations for our 2019 Programs. Interested students from Years 6 to 11 are invited to download the relevant forms and return them to their respective campus sport office.


2019 Expression of Interest Form

2019 Uniform Pricing Guide (for re-ordering of new/replacement items for existing students in the program)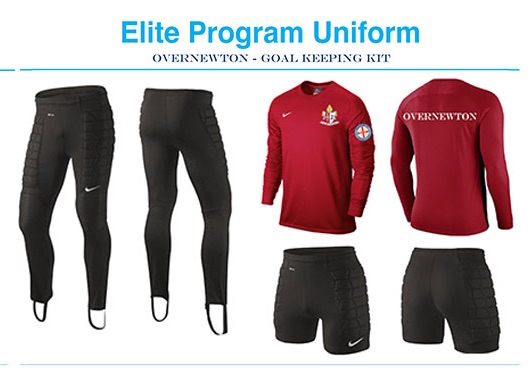 Providing talented Overnewton footballers an elite pathway.
The affiliation between Melbourne City FC and Overnewton will:
Provide high quality talent identification and elite training opportunities at the City Football Academy, the home of Melbourne City
Appoint leading Melbourne City coaches to oversee football programming and elite stream management, applying world's best practice methodology
Deliver elite, development and community football programming options for talented male and female players with progression to the A-League pathway.
Offer global opportunities for students and staff including an international football tour
Link students who are like-minded in their passion for football to the online City Portal - a global network spread through Asia, North America and Europe.
Overnewton Anglican Community College joined the Melbourne City FC College of Football program as an affiliate school in 2015. This program allows local Victorian schools the ability to engage with Melbourne City FC's development program.
Overnewton students and coaches engage directly with Melbourne City FC and the Melbourne City College of Football, establishing areas of cooperation in coaching, football services, elite training and playing opportunities, female coaching and commercial and community opportunities.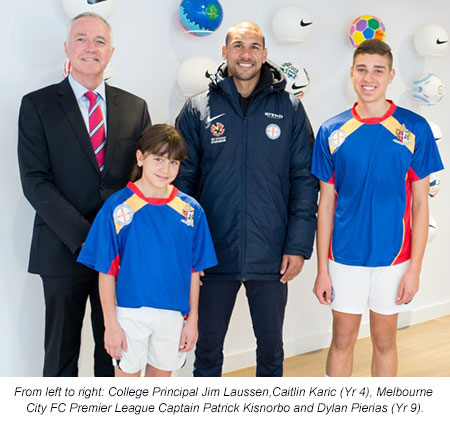 Overnewton Anglican Community College Principal Jim Laussen believes the partnership excites aspirational students, coaches and families. "The affiliation with Melbourne City FC adds another dimension to our football program for our elite male and female football players," Mr Laussen said. "From our beginners to those on an elite pathway, Overnewton students and coaches are motivated to learn and grow with Melbourne City FC."
Overnewton Year 9 student Dylan Pierias, who is also a part of the Melbourne City FC National Premiers League program says, "Being a passionate footballer I am very excited about Overnewton joining the Melbourne City College of Football program, it is a great opportunity for our College to be involved with a world-class club. I am looking forward to the quality training and watching Overnewton players develop to another level."
"Winning two Melbourne City FC school tournaments in 2014, including the prestigious Premier Boys category put Overnewton football in the spotlight. We are proud to be an affiliate school and are looking forward to the incredible potential this relationship offers" added Nikki Little, Head of Sport at the Keilor Campus.